I can't think of when I have felt less ambitious than I am feeling these days. No projects (other than the knitting) are taking place. We are enjoying the quiet routine of walking and watering and keeping track of what is in bloom. The dogs nap under the deck table while I knit, and Dave and Mike putter, trim and mulch stuff, which requires no supervision from me.
I was so into painting (before the arrival of Dexter) but the studio isn't nearly as inviting as the shady deck and the perfection of the warm weather. Knitting just is an excuse to sit and listen to the birds, and feel the breezes. I could be reading too, or weeding, as if.
So it was a surprise to me to dream of a new quilt idea this morning.
I have an invitation to exhibit in January in Kenosha and thought it might be fun to have new work to show, or work in a series I have already started. Stuff like this from the Bon Bon series.
Only in a different colorway...
And a different layout. It's one of my favorite ways to work, with lots of color close together, but I think I can add a motif and still keep it simple.
When I see colors of yarn like this (
Malabrigo
) I want to make a quilt that has these subtle color changes.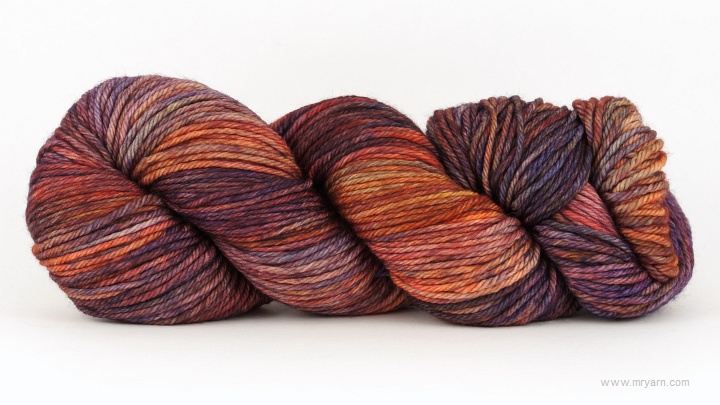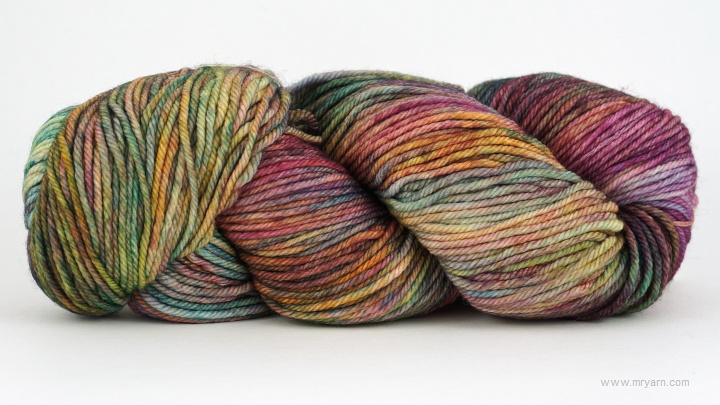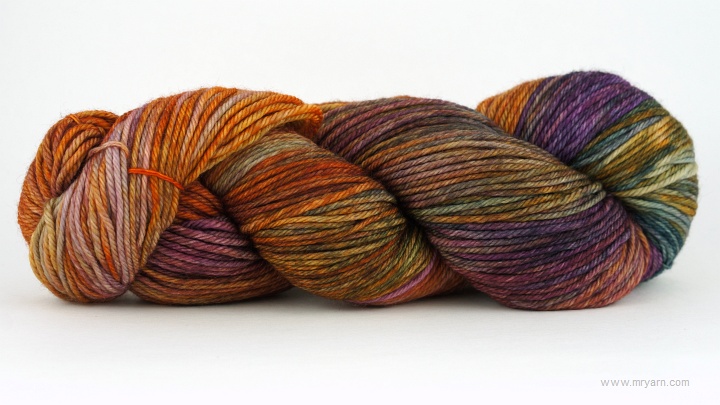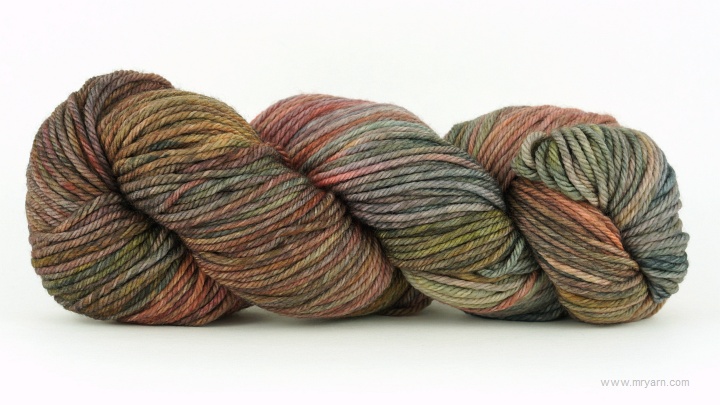 Are these too subtle? Anyway, I can't see myself going indoors until the rains return, and the sooner the better on that front. Maybe it will rain today. I hope.