Pears and Apple Four-Peat



A quartet of studies in search of the best style and surface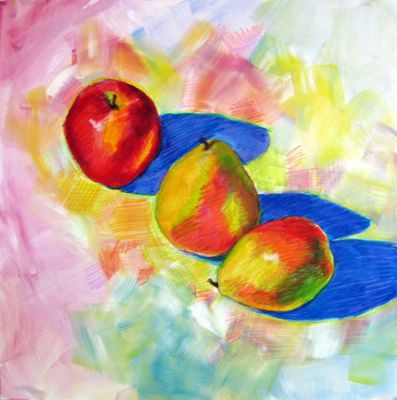 #4 was painted on Crescent illustration board, cut down to 12x12". Initially I painted the image in acrylic and then added lots of prismacolor markings to flesh out the color and texture.
#3 was done on gesso primed watercolor paper, with acrylic and then Prismacolor pencils.
The texture of the watercolor paper resulted in this rougher look. Not bad, but not as controllable as the previous surfaces.

The smooth surface of the illustration board was heavenly to paint and draw. Each brush stroke and pencil stroke is visible. Probably the thing I like best is the background though.