Yesterday I mentioned my first quilt was a Log Cabin and I thought I might be able to find a picture of it as a comparison to what I am currently making. The dates are when these quilts were made, but this display was part of my one person exhibit at The Hoosier Dome in the mid 90's. I am not kidding.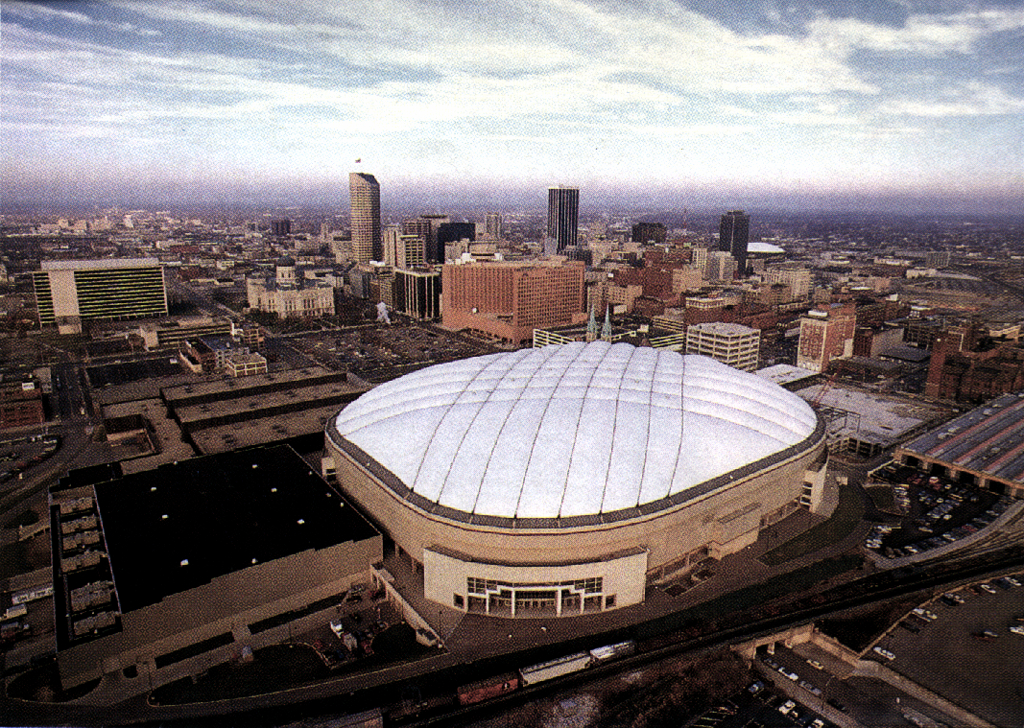 Now it is called the RCA Dome
Don't get too impressed. It was like the most uninteresting show I have ever been in. Not even my husband showed up for it. It was at Quilt America, a usually not very well attended quilt show where
Laura
and I often vended.
I had about 20 pieces in my exhibit and not one of them was what I call a thrilling piece. But I took pictures, and so there you have them. The Log Cabin was made from calicos I got from Sears, Kresge ( the precursor to K-Mart) and Zayre (now defunct). There were no quilt stores where I lived back in 1981 which I am shocked to learn was 30 years ago. Yipes!
Back to the present...I didn't get to sew until mid-afternoon yesterday so my production was low, but I did have a blast from my past with
Funny Girl
on the movie channel.
I knew all the words to all the songs Barbra sang. 1968...I had been married to Mr #1 for a year when that film came out and of course we were wild about Barbra.
You know you're getting old when stuff like that happens.