A Bit of Nostalgia for Me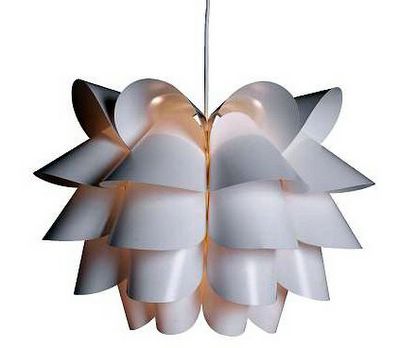 We girls shopped til we dropped yesterday.
Well, for heaven's sake we missed two whole days of it while at the retreat! Since Brooke had a hankering for breakfast at IKEA, that was our first stop. She handed me a gift card and I headed straight for the lighting dept. and got this lamp kit.
We had one of these at home when I was a college freshman. It came from a different Scandinavian Design source and was about four times as expensive as this $25 beauty. It also came assembled.
Therein lies the rub.
IKEA is a wonderful store and has lots of fun put-them-together-yourself projects. This is not one of them. I tried assembling it last night ( post rum and coke #2) and got as far as the first tier of plastic thingies. The directions include drawings and arrows and numbers. Not enough information. I will try again this morning after two cups of coffee.
While we shopped we took mental notes of many design ideas. The mind is now open to shapes in a big way. Lines and dots and circles and strips, oh My! Patterns on dishes, towels, sheets, note cards, curtains, gift wrap, book covers, it was everywhere. I regretted leaving my camera in the car.
I had this idea that we would sit down with paper and pen and have a ten minute brainstorming session, drawing up as many designs as possible in that time frame.
Instead we soaked our feet and had my niece Glory repaint our toenails with that great silver polish.
Priorities!