More great workshop results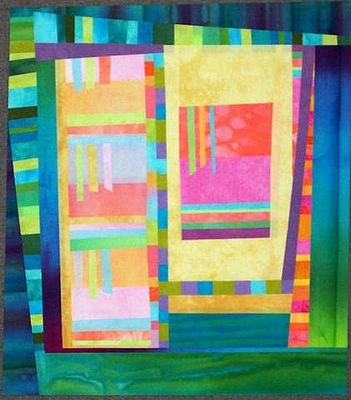 This just in: from Sue!
Our contingent of quilters from the Hudson Valley Art Quilt Workshop formed a Yahoo group and we are assembling an online gallery of quilts that we made there and will continue to make, to share with each other. This is the first time this has happened (for me) and methinks it is because we were a small group. There were nine of us, including moi and we could all eat meals at one table and could share in conversation, as in 'all could participate'. During the day in the studio, many of us worked silently, plugged into headsets, focusing on the work.
When the class is large there is generally a lot of friendly chatter and that sets the tone for the class. However it sometimes interferes with concentration and therefore can stifle creativity or production. It is a fine line between having a good time and making friends and getting something accomplished.
So if you are taking a longer workshop with me you are welcome to bring an ipod or cd player and plug yourself in during the creating time of the day.
Of course you must pay attention to me if I am pontificating. You'll know when that is...my lips will be moving.